Florida Law Criminalizes Financial Abuse Of The Elderly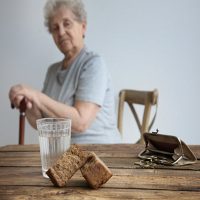 Florida's reputation as a destination for retirees precedes it, but it is merely a stereotype that all of the seniors in Florida can afford to live in posh condominiums in Aventura and to board a cruise ship headed for even warmer locales every time the temperature in Florida dips below 65 degrees.  Elderly people do not have to be rich to be targets of financial abuse and exploitation; their age alone makes them vulnerable to this kind of mistreatment.  People who are socially isolated or who suffer from chronic health problems such as dementia or mobility impairments are especially vulnerable.  The law endeavors to protect seniors and adults with disabilities from financial abuse, including specifically criminalizing financial exploitation of elderly or disabled adults.  To find out more about how to protect yourself and your loved ones from fraud and other forms of financial exploitation, contact a Tampa estate planning lawyer.
Criminal Penalties for Financial Exploitation of Seniors
Florida Statute 825.103 outlines the crime of exploitation of elderly and disabled adults.  This law defines financial exploitation broadly, so that it includes all efforts to take advantage of the physical and social vulnerability of an elderly adult or a person with a disability in order to cause the victim to incur financial losses for the benefit of the defendant.  In some cases of financial exploitation, the exploitation takes the form of a family member or professional caregiver pressuring, deceiving, or manipulating the victim to spend his or her money for the caregiver or family member's gain.  The charges can apply whether or not the victim has signed a power of attorney granting the family member the authority to make financial decisions on the victim's behalf.
Financial exploitation of elderly and disabled adults is a felony, and a conviction can result in prison time.  If the defendant caused the victim to lose more than $50,000, then the maximum penalty is 30 years in prison.  Some people charged with financial exploitation of the elderly can also face charges for related crimes such as wire fraud.
Recovering From Financial Abuse
If you lose money because of financial abuse or a romance scam targeting seniors, a lawyer can help you get the money back.  You might be able to get your bank to refund you the money or creditors to forgive the debt if you can prove that the transactions were fraudulent or that you made them under duress.  If the fraud went on for a long time before you became aware of it, filing for bankruptcy protection could be the best way to discharge your fraud-related debts.  If the fraudsters get convicted of financial exploitation, the court might order them to pay restitution to you.  You may also be able to recover damages by filing a civil lawsuit against the people who financially exploited you, even if they do not get criminal charges.
Contact David Toback With Questions About Preventing Financial Abuse
A Central Florida estate planning lawyer can help you protect yourself and your family from financial exploitation.  Contact David Toback in Tampa, Florida to set up a consultation.
Source:
leg.state.fl.us/Statutes/index.cfm?App_mode=Display_Statute&URL=0800-0899/0825/Sections/0825.103.html