How to Prepare When Your Loved One Is Diagnosed with Dementia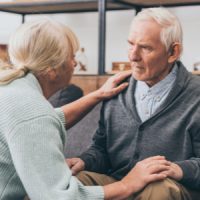 If your family has recently received a diagnosis of dementia, you will want to work now to ensure that their financial and legal affairs are already in order. Too often, families procrastinate when it comes to estate planning, but it is something that must be done before it is too late and your loved one is incapacitated and cannot make these important decisions. With that said, you could consider reviewing the following:
Durable Power of Attorney – Talk to your estate planning attorney and be sure that there is an attorney in fact to protect your loved one's assets in the event they need Medicaid. Power of attorneys are often created online and are not legally sufficient.
Health Care Surrogate – Besides making sure that your surrogate is the best person to take care of you, be sure that it is up to date, and the named person is still able to serve as your surrogate.
Living Will – Not all wills are equal, so be sure that yours includes specifics when it comes to your wishes. Be sure that you discuss these wishes with your family too.
Consider a Dementia Rider to the Living Will – As your loved one goes through the dementia process; a dementia rider will help ensure that their wishes are known, and they don't receive any treatment that is unwanted as the disease progresses.
Review the Living Trust – Be sure that this document has all of the correct beneficiaries. If these are older documents, make sure that they are updated as needed to reflect your loved one's current situation.
Original Estate Planning Documents – If your loved one's documents are all up to date, be sure that you know where the original documents are. If not, new ones may need to be drafted.
Add a Co-Trustee – If your loved one has a living trust, be sure that you add a trusted person as a co-trustee if need be. This will allow the other person to access financial and banking accounts without having to have your loved one removed as the sole trustee. This isn't always an easy process, especially if assets need to be retitled. That means it is vital that you get this done ahead of time with the help of your attorney.
Protect Assets from the Five Year Lookback – There are a variety of ways to protect your loved one's assets from long-term care costs. This may involve irrevocable trust planning, but an estate planning attorney can help you understand what options are best for you.
Gather VA Documents – If your loved one is a veteran, their VA benefits may be very helpful. Look for their military discharge paperwork, such as a DD-214.
Get a Florida ID: Florida ID cards never expire. This can be a valuable asset to have if you need to prove the identity of your loved one in the future.
Contact an Experienced Florida Estate Planning Attorney Today
The key to preparing your loved one's estate any time, but especially after a dementia diagnosis, is to sit down with an experienced estate planning attorney. Contact Tampa estate planning attorney David Toback today to schedule a consultation.
Resource:
leg.state.fl.us/Statutes/index.cfm?App_mode=Display_Statute&URL=0700-0799/0736/0736ContentsIndex.html
https://www.davidtobacklaw.com/dont-wait-until-your-loved-one-is-no-longer-mentally-competent/