Changes in Life That Require a Change in Your Estate Plan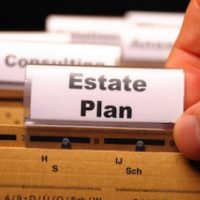 Estate planning is a necessary part of getting older. It is when we develop a strategy for managing and caring for our estate if we are incapacitated or when we die. One of the common purposes for estate planning is minimizing costs and taxes, however it should also name a person that will take care of making financial and medical decisions for you if you are unable to make them yourself.
Since the needs of your family and their circumstances are constantly changing, your estate plan should also be changed and updated when certain changes occur. These changes may include things such as a marriage, birth or adoption, death of a loved one, divorce, move to a new country or state, or a significant change in financial status, just to name a few.
Marriage – Estate planning is often the last thing that people think about when they get married, even if it is not their first marriage. Instead of putting off estate planning, marriage is the perfect opportunity to create or update your estate plan. You've probably already thought about adding your spouse to your insurance policies and emergency contacts, but they should also be added to an estate plan. In the event of your death, your assets may not automatically go to your spouse like you plan. This is especially true if you have children from a prior marriage, or if your assets are joint assets with another person such as a parent, sibling, or other family member. A review of your estate by an attorney can help you and your new spouse rest easy.
Adoption or birth of a child or grandchildren – When a new member of the family arrives, it seems as if everything changes. One of the things that should change is your estate plan. Your will may not automatically include any new children or grandchildren, so it is a good idea to check and be sure that your new child or grandchild will be included as a beneficiary. As your children and grandchildren grow, it is important to adjust your estate plan to ensure that the assets are still going to be distributed in a manner that seems appropriate. For example, the assets your four-year-old was going to get may no longer seem like a good idea now that the child is a 25-year-old college grad.
Divorce – Although federal and state laws sometimes remove a former spouse from any type of inheritance after they split, this isn't always the case so it should never be taken for granted. After a divorce is final, you should immediately update the beneficiary information for all of your retirement accounts, insurance policies, HIPAA authorizations, powers of attorney, and any healthcare proxy documentation. This is also a good time to review your trust and will to ensure that you don't need to make any additional changes.
Death of a loved one – Once in a while a person named in your estate plan will pass away sooner than anticipated. If that happens, you need to update your will and estate plan accordingly and make any new designations if needed.
Significant change in assets – Maybe you have received a large inheritance or gotten a big raise. Perhaps you have purchased a large asset. Whatever the change is, any time there is a significant change in assets, you need to see what changes need to be made to your estate plan to accommodate this change.
A move to a new state or country – If you have moved to a new location it is important that your estate plan meets all of the legal requirements for where you are living. Florida, for example, has restrictions on how your homestead can be devised that are unique and will likely require professional assistance.

Contact an Experienced Estate Planning Attorney Today 
Tampa estate planning attorney David Toback has years of experience dedicated to estate and business planning and can ensure that your estate plan will meet all of the legal requirements to protect you and your loved ones. Contact our office today to schedule a consultation.
Resource:
leg.state.fl.us/Statutes/index.cfm?App_mode=Display_Statute&URL=0100-0199/0196/0196.html
https://www.davidtobacklaw.com/is-your-estate-plan-being-threatened-by-one-of-these-issues/