Estate Planning For Stepparents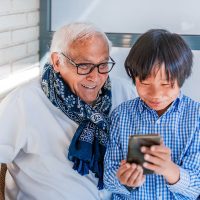 Florida's roads and parking lots are full of bumper stickers celebrating how awesome it is to be a grandparent.  Stepparenting has a reputation for being considerably less fun than grandparenting, but with the right stepchildren, it can be a great family relationship.  In fact, your stepchildren might be the family members you trust the most to make wise financial decisions and the ones you most want to help.  One way to leave property to your stepchildren is simply to leave your entire estate to your spouse and assume that your spouse will leave their estate to their children, but this approach leaves open too many factors that are beyond your control.  With stepchildren or any other beneficiaries of your will, the best way to avoid problems during probate is to be as specific as possible.  A Tampa estate planning attorney can help ensure that your stepchildren and any other intended beneficiaries of your will get the assets that you want to leave to them.
Leaving Property to Your Stepchildren, Even If You Get Divorced
Ron considered Silvia's children, Samuel and Rebecca, family even before Ron and Silvia married.  In December 2005, when Ron and Silvia were engaged, Ron updated his will so that, if Silvia survived Ron, she would be the sole beneficiary of her late husband's estate.  The will also said that, if Ron survived Silvia, then Ron's father Bernard would inherit some of Ron's property, and Samuel and Rebecca would inherit the rest.  Ron and Silvia got married in early 2007, a little more than a year after Ron updated his will, and they divorced in 2013.  Ron died in 2015, without updating his will again.
Bernard, the personal representative of Ron's estate, claimed that Ron had destroyed his will when his divorce from Silvia became final.  He asked the probate court to apply the laws of intestate succession to Ron's estate; intestate succession is when someone dies without a will.  If the court did this, Bernard would inherit Ron's entire estate, since Ron never legally adopted Samuel and Rebecca.  Silvia presented a copy of the 2005 will, however, and persuaded the court to follow it.  According to Florida law, if the testator (the author of a will) gets divorced from the spouse listed in the will and dies without remarrying, then the court applies the instructions in the will the same way that it would if the ex-spouse had predeceased the testator.  In its decision, the court cited an oft-quoted decision that says that it is only human nature for a divorced person to procrastinate updating their will, especially if they divorce in old age.  In the case of Ron's estate, this meant that the court divided Ron's property among Bernard, Samuel, and Rebecca.
Contact David Toback About Estate Planning and Gray Divorce
A Central Florida estate planning lawyer if you have gotten divorced late in life and need to update your estate plan.  Contact David Toback in Tampa, Florida to set up a consultation.
Source:
scholar.google.com/scholar_case?case=10947387556874858866&q=gordon+fishman&hl=en&as_sdt=4,10&as_ylo=2012&as_yhi=2022