Estate Planning Steps That LGBTQ+ Families Can't Afford Not To Take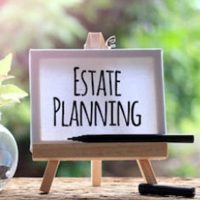 When a resident of Florida dies without a will, the person's spouse, children, or siblings may inherit the estate, depending on your marital status and on which relatives are still living.  The trouble is that estate law's definition of a marriage and of parent-child relationships is somewhat narrower than the lived experiences of many families.  Before same sex marriage became legal, many gay men and lesbian women who had lived with a same sex partner for decades, some of whom even raised children with their partners, and then died intestate (without a will), had their estates distributed among the siblings from whom they had been estranged for many years.  Today, society's concepts of love and family have changed, and it is much easier for same-sex couples and their children to get legal recognition as families, including in matters related to the administration of estates.  If you are thinking of legally formalizing your relationship with your partner and children because you are not getting any younger, your Hillsborough County estate planning lawyer wholeheartedly supports the idea.
Write a Will
If you write a will and follow the legal steps to formalize it, the probate court must follow your instructions.  You can leave property to any person or organization you choose; the beneficiaries listed in your will do not have to be related to you by blood or marriage.  Whether you and your partner get legally married is a personal choice, but if you want your partner or your partner's children to inherit assets from your estate, you must specify this in your will.
Establish Legal Parenthood of Your Children
If you have children, you are definitely old enough to write a will, but if you want to put it off for a little while longer in the interest of feeling young, you can take another step first, one which is also beneficial from an estate planning perspective.  If you and your partner intend to both be legal parents of your children, you should formalize this relationship as soon as possible, if you have not already done so.  It is possible for two parents of the same sex to be listed as legal parents on a child's birth certificate; you can petition the court to amend your child's birth certificate even if your child is beyond infancy.  A family law attorney can help you do this.  If your partner is a biological parent of the child but you are not, you can legally adopt the child, and the child will then be able to inherit from either parent if the parents die intestate.  If you and your partner are considering becoming parents through surrogacy or donation of oocytes, sperm, or embryos, ask your fertility doctor about legally establishing a parental relationship with your child.
Contact an Attorney Today for Help
Estate planning is an act of familial love, and a Clearwater estate planning lawyer can help you with every step of the process.  Contact David Toback for a consultation.
Resource:
nbcdfw.com/news/business/money-report/estate-planning-for-lgbtq-families-is-crucial-heres-what-you-need-to-do/2664967/