Four Important Retirement Questions to Ask Yourself at the Beginning of Your Estate Planning Process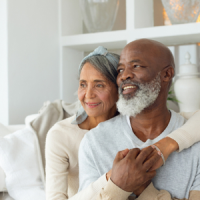 Estate planning begins long before retirement.  If you walk into an estate planning lawyer's office after you have already retired, you might be in for an unpleasant surprise, such as that you will have to live much more modestly than you were hoping to if you want your children to inherit anything from you.  Looking at the big picture about how you want to spend your retirement is an important precursor to working out the financial details of your retirement and your estate plan.  This planning process should start at least a decade before you retire, which is just one of the many reasons that it is not too late to consult a Hillsborough County estate planning lawyer.
When Do You Plan to Retire?
If you are over 50, and especially if your children are grown up, you have probably started thinking about when you will be able to retire; before then, you have so many short-term financial worries that it is hard to make long-term financial plans.  Generic advice about retirement tends to assume that everyone retires at age 65, but an increasing number of people cannot do that unless they lived far below their means throughout their careers.  Your expenses during retirement may not be as high as they are now, but they will probably be higher than you are expecting.  You should almost certainly be putting more money aside for retirement than you are currently doing; how much more you need to save each month depends on whether you plan to retire at 65, 70, or even older.
Where Do You Plan to Spend Your Retirement?
There is a reason Florida is such a popular destination for retirees, but how much of the year you plan to spend here will affect how much you need to save for retirement.  If you plan on living the snowbird life, that means you will need to pay for two residences; the costs still add up, even if both mortgages are paid off.  Do you plan to rent out one of the residences during the months you are not there?  Conversely, do you plan to spend part of the year traveling from one campground to another in your RV?  There is no single right answer, but your decision will affect how much you need to save for retirement.
What Do You Truly Enjoy Doing?
This is arguably the hardest retirement question to answer.  During your working years, you must choose pursuits that enable you to earn a living without making you miserable.  When you retire, the only factors to consider are your happiness and your spouse's happiness.  Traveling?  Volunteering?  Going to the theater?  Choose your budget based on the activities you find the most meaningful, not the other way around.
What If Things Don't Go According to Plan?
Ill health is the enemy of financial stability at any age, but the better you plan, the less an illness can ruin your finances.  You should plan for decades of good health but make the most of health savings accounts and long-term care insurance in case you need them.
Contact an Attorney Today for Help
A Tampa probate lawyer can help you start planning for retirement now, when you are still earning your peak income.  Contact David Toback for help today.
Resource:
kiplinger.com/retirement/retirement-planning/602205/11-money-moves-to-make-in-the-decade-before-you-retire
https://www.davidtobacklaw.com/how-long-do-you-have-to-file-a-claim-against-the-estate-of-a-deceased-person/