Hard Truths, And Some Hope, About Alzheimer's Disease In Florida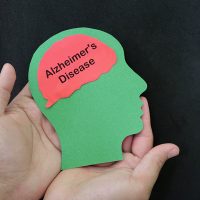 When you consider how quickly medical science has found ways to manage and cure diseases once considered catastrophic, the devastation of Alzheimer's disease seems even more exceptional.  Over the past few decades, the survival rate for most types of cancer has improved substantially, and the rate of optimal outcomes for children born prematurely has skyrocketed.  Research on treatments for conditions ranging from multiple sclerosis to spinal cord injury is progressing all the time.  Meanwhile, Alzheimer's research is also the subject of diligent study, but thus far, a diagnosis of Alzheimer's disease means that the only thing to do is watch helplessly as things get progressively worse.  Some areas with large elderly populations, including Florida, have invested in resources to support people with Alzheimer's disease and their families.  While Alzheimer's disease can happen to anyone, and it is not possible to know now what new treatments will be available in the future, your estate plan can help protect you from the worst-case scenario.  You may not be able to guarantee that you will not get Alzheimer's disease, but as a result of contacting a Tampa estate planning lawyer, you can prevent family conflict about the care of a family member with Alzheimer's.
Florida Has an Above Average Alzheimer's Rate
A group of researchers at Rush University Medical Center in Chicago recently published a study in the Journal of the Alzheimer's Association about variations in the prevalence of Alzheimer's disease across different parts of the United States.  Since Alzheimer's almost exclusively affects elderly people, it only counted the prevalence in people aged 65 and older.  Nationwide, one in 10 seniors has Alzheimer's, but cases are not uniformly distributed throughout the country.  The prevalence is highest in urban areas in the South and on the East Coast.  Miami-Dade County has the highest Alzheimer's rate in the country, with more than 16 percent of seniors affected.  The prevalence is lower in rural areas; most of the counties with the lowest rates of Alzheimer's are in Alaska and California.
It Can Happen to You, So How Do You Cope?
Alzheimer's research is advancing all the time; most recently, a monoclonal antibody called donanemab is being investigated for its potential to slow the progression of Alzheimer's, but don't expect a miracle cure in our lifetime.  As for what you should do now, live a healthy lifestyle and ask your doctor about how to lower your risk of developing Alzheimer's disease and about any clinical trials related to it.  Buy long-term care insurance, which pays for assisted living facilities, nursing homes, and memory care facilities.  Write your will and a power-of-attorney now so that no one can argue about whether you were of sound mind when you wrote it.
Contact David Toback With Questions About Memory Care
A Central Florida estate planning lawyer can help you enjoy life to the fullest while preparing for the worst.  Contact David Toback in Tampa, Florida to set up a consultation.
Sources:
dailymail.co.uk/health/article-12312277/Americas-Alzheimers-hotspots-REVEALED-kind-DailyMail-com-interactive-map-shows-one-SIX-people-disease-Miami-Bronx-Baltimore-does-area-rank.html
alz-journals.onlinelibrary.wiley.com/doi/epdf/10.1002/alz.13081