How Wicked Does a Stepmother Have to Be for the Court to Deny Her an Elective Share of Her Husband's Estate?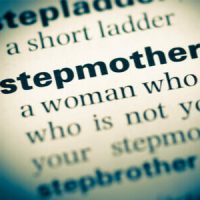 In Florida, you have the right to leave your whole estate or any portion of it to anyone you choose.  For the most part, as long as your will is valid, the family members who receive less inheritance money than they had hoped have no choice but to accept your decision.  One exception is that a disinherited spouse or one who receives only a paltry inheritance can petition the probate court to award him or her the elective share for surviving spouses.  Under Florida law, when a married person dies, his or her spouse has the right to inherit 30 percent of the deceased spouse's estate, even if the will says otherwise.  This issue most often arises among couples who marry late in life and who do not have a prenuptial agreement that addresses inheritance.  If you try to claim your elective share of your late spouse's estate, the chances are very good that the court will award it to you, even if your stepchildren never accepted you and try to convince the court that you are a monster.  The courts can tell the difference between someone trying to claim his or her fair share and a greedy person trying to deprive other relatives of their inheritance.  A Central Florida probate lawyer can answer your questions about inheriting from a spouse you met late in life.
Undue Influence: A Stepdaughter's Nightmare
Robert Watkins, Jr. and his wife Jasmine were happily married for over 50 years; they owned real estate properties in Maryland and managed them as a family business.  In retirement, they spent the summers in Maryland and the winters in Florida.  When Jasmine was dying of cancer, Robert used to take her shopping at the mall to cheer her up.  One day, they got into a long conversation with the clerk in the cosmetics department of a department store, and they exchanged phone numbers.  The cosmetics clerk, Emeline Wilson, called Robert occasionally after that, even meeting with him in person once.
Jasmine died in 2012, and Robert spoke to Emeline by phone about a week later.  They quickly began a romance and began spending most of their time together.  Emeline wanted to marry Robert, but he hesitated.  They married after she allegedly physically attacked him, and soon after that they moved to Robert's house in Florida, far from Robert's relatives.  When family members tried to call Robert on the phone, Emeline would refuse to allow them to talk to him.
When Robert died in 2014, his family opened the estate for probate in Maryland and submitted Robert's will, which he had written in 1999.  According to his will, his entire estate was to pass to his daughters Shannon and Hannah.  Emeline first tried to challenge the probate process, claiming that Florida, not Maryland, was Robert's domicile, but the court rejected that argument.  Emeline then tried to claim her elective share, but the court denied her request, because it determined that Robert had only married her under duress.
Let Us Help You Today
The best time to decide how much your spouse will inherit is when you are both alive and well; if that doesn't happen, you will need a Tampa probate lawyer.  Contact David Toback for help with your case.
Resource:
mdcourts.gov/data/opinions/cosa/2019/2171s17.pdf
https://www.davidtobacklaw.com/revocable-trusts-divorce-and-your-estate-plan/