Inheritance Scam Used Florida Seniors As Money Mules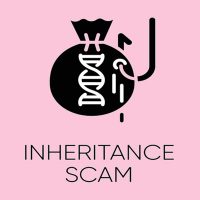 Financial abuse is the most common form of abuse that elderly people suffer; this is due in part to the fact that there are so many ways to make financial transactions and to communicate about finances.  Physical abuse can only occur when the abuser and the victim are in close proximity to each other; therefore, most cases of physical abuse of the elderly involve family members or professional caregivers.  Likewise, emotional abuse can only occur if there is a pre-existing emotional connection between the abuser and the victim.  Therefore, when seniors suffer emotional abuse, it is usually at the hands of their own families or of nursing home staff.  Financial abuse can come from anywhere, though, whether from a professional caregiver, a family member who isolates the victim from other family members, or even from strangers on the Internet.  Seniors who live alone or who are in the early stages of dementia are at the highest risk of experiencing financial abuse, especially in the form of email scams.  A Tampa estate planning attorney can help you protect your elderly relatives from scammers who try to contact them online.
Six Defendants Extradited From Europe to Face Charges for Allegedly Conducting Inheritance Scam
Six men, all citizens of Nigeria, will face charges in Florida this month after being extradited from the countries where they reside.  These are the names of the defendants accused of fraud in connection with an inheritance scam that targeted elderly residents of Florida:
Kennedy Ikponmwosa, 51
Ezennia Peter Neboh, 48
Prince Amos Okey Ezemma, 49
Iheanchykwu Jonathan Abraham, 44
Jerry Chucks Ozor, 43
Emmanuel Samuel, 39
The first three defendants live in Madrid, and the others live in London.  They allegedly contacted Florida seniors on the pretense that the communication was coming from a bank in Spain.  They claimed that a wealthy person had died in Spain several years early and left money to the victims in his estate, but that the victims were responsible for paying taxes and delivery fees in order to prevent the governments of the relevant countries from becoming suspicious.  They instructed the victims to wire the money to various accounts.  Some of the destination accounts belonged to other victims of the scam, effectively forcing the victims to participate in the scam as money mules.  The scam allegedly continued for five years.
The defendants are facing charges for wire fraud, mail fraud, and conspiracy to commit wire fraud and mail fraud.  If convicted, the maximum sentence each defendant could face is 20 years in federal prison.  The Department of Justice website did not indicate whether any of the defendants had entered pleas and when their next court dates will be.
Contact David Toback With Questions About Stopping Financial Abuse Before It Starts
A Central Florida estate planning lawyer can help you protect yourself and your elderly relatives from becoming vulnerable to inheritance scams and other types of fraud.  Contact David Toback in Tampa, Florida to set up a consultation.
Source:
justice.gov/opa/pr/three-nigerian-nationals-extradited-united-kingdom-and-spain-face-fraud-charges