Life Insurance: An Estate Plan For The 99 Percent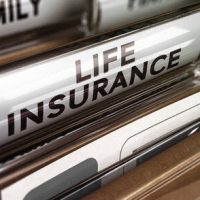 Estate planning lawyers emphasize the importance of keeping your assets out of probate when possible.  When an asset passes to the beneficiary without probate, the beneficiary receives it more quickly and usually does not have to pay taxes on it.  Placing assets in a trust and designating certain types of accounts as transfer on death or payable on death are common ways of avoiding the probate of those assets.  Then there is the practice of sharing your wealth with its intended beneficiaries while you are alive, whether that means transferring the title of your house to your son or daughter or just sending cash gifts to family members in amounts small enough that those gifts are tax-free for you and for the recipient.  Even if you are in the very early stages of estate planning, you have probably already made a financial decision that is economically sustainable in the short term and will benefit your family in the long term, namely a life insurance policy.  A Hillsborough County estate planning lawyer can help you decide which insurance policy, if any, best suits your needs at this stage.
Has Your Life Insurance Policy Finished Serving Its Purpose?
When you carry a life insurance policy, you pay a relatively small amount each month, and if you die when the policy is active, the person you listed as a beneficiary receives an amount of money equivalent to the value of the policy.  If you have minor children, a life insurance policy is an excellent investment.  Most people in their 40s don't have enough money saved to meet all their children's financial needs without still being alive to earn a paycheck.  If you buy the policy when you are young and healthy, the monthly premiums are low.  Some employer-provided life insurance policies offer a $50,000 insurance payout in exchange for premiums that amount to only a few dollars per month.
The bad news is that buying a new life insurance policy becomes more expensive the older you are and the more health problems you have, simply because your risk of death is higher.  The good news is that, while you are working and paying life insurance premiums, you should also be building retirement savings, and the goal is to save more than you need.  When your original life insurance policy expires when you are in your 50s or 60s, buying a new policy may or may not be the best option.  Especially if you have substantial savings in the bank, it is more important to carry long-term care insurance than to carry life insurance.  The best policies you can buy include the option for a payout to a beneficiary in the event of your death or a payout to you if you require long-term care.
Contact Us Today for Help
A Tampa probate lawyer can help you make the best insurance purchasing decisions and help you avoid paying for insurance you don't need.  Contact David Toback for a consultation.
Resource:
kiplinger.com/personal-finance/insurance/life-insurance/602958/is-it-time-to-let-your-life-insurance-policy-lapse