Reduce Your Small Business Liability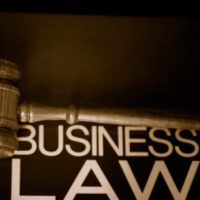 Some of the riskiest loans in the eyes of lenders are those made to small businesses, or more particularly start-up businesses. This is especially true if there is little to no revenue and hardly any credit history on which to base their decision. In order to decrease their risk, lenders almost always will require a small business to sign some type of personal guaranty as one of the conditions for writing the loan.
What is a personal guaranty? It is a legal commitment that a business owner makes to repay the business debt if for some reason the business isn't able to repay it. This personal guaranty puts some of the personal assets of the owner of the business on the loan. Examples of personal assets may include real estate, vehicles, or bank accounts. Homestead property cannot be included in a personal guaranty in Florida.
In order to lawfully minimize their liability, a small business owner can take some, or even all, of the following steps:
Request limitations for when the guaranty will go into effect. Try to include terms that allow the personal guaranty to only be utilized if a certain number of payments are missed or the net worth of the business falls below a certain amount.
Ask for the personal guaranty to decrease over a certain period of time as the business grows. If the business becomes established, stabilizes, and has a good record of creditworthiness that the lender is comfortable with, ask the lender to reduce the personal guaranty.
Seek a limited personal guaranty that is based on the percentage of ownership. Lenders are likely to establish an unlimited personal guaranty unless you negotiate different terms with them. This will allow them to collect 100 percent of the loan amount, as well as attorney fees, from one owner of the business even if multiple owners are involved. Avoid joint and several liability that allows the lender to recover the entire amount from you alone if the other owners do not have sufficient personal assets to take care of their part of the loan. With unlimited personal guaranty, you would be responsible for covering the entire loan amount, even if you only hold a 50 percent stake in the business. Limit your personal liability for the business loan based on the percentage of your ownership in the business.
Ask for some assets to be excluded from the personal guaranty. Florida's Constitution allows an exemption for a guarantor's homestead. This is their primary residence in Florida, and it can be exempted from being sold in order to meet the demands of any third-party creditors. There are also other exemptions provided by Florida law.
Agree to a higher interest rate if it will limit or eliminate the need for a personal guaranty. If you have the option of a higher interest rate to eliminate or limit the amount of the personal guaranty, weigh the pros and cons and determine what is best for your situation.
Contact an Experienced Florida Business Planning Attorney Today 
Any time you are starting a business there are a lot of legalities to consider. Tampa business transaction & formation attorney David Toback can help you understand the pros and cons of a personal guaranty and answer any other questions you may have when getting your business off the ground. Contact us today to schedule a consultation.
Resources:
leg.state.fl.us/statutes/index.cfm?App_mode=Display_Statute&Search_String=&URL=0600-0699/0607/Sections/0607.0902.html
leg.state.fl.us/Statutes/index.cfm?App_mode=Display_Statute&URL=0100-0199/0196/0196.html