Romance Scams Are Among The Most Preventable Types Of Financial Abuse Of The Elderly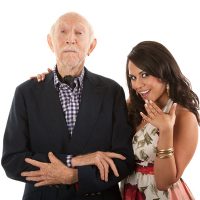 Financial abuse is one of the most widespread forms of elder abuse, because it can occur when the victim is in a nursing home, living in a multigenerational household, living alone, or in almost any other situation.  The abuser can be a family member, a professional caregiver, a new friend or love interest who has suddenly assumed an outsized role in the victim's life, or even a stranger that the victim has never met in person.  It can be difficult for elderly victims of financial abuse to confide in their families about the abuse.  They might fear losing their independence, or the abuser might even threaten them not to tell.  Most cases of financial abuse of seniors occur because the victim is too physically or mentally fragile to stop the abuse before it starts.  A Tampa estate planning attorney can help you protect your elderly family members from financial abuse or intervene if an elderly relative is already in an abusive situation.
Treasure Coast Woman Defrauds Elderly Widower Out of Millions
Romance scammers often target lonely seniors, promising them companionship and love, but always seeming to need more money.  Seniors who fall victim to romance scams are often reluctant to talk to their families about it because they are embarrassed that they fell for the deception, and also because it is uncomfortable for them to talk to their adult children about their finances or their romantic relationships.  If you do not have these conversations with your parents, though, things can get as bad as they got for an octogenarian widower in New York who lost nearly $3 million in a romance scam.
The victim had survived the concentration camps of the Second World War and immigrated to the United States, where he became prosperous.  He owned a condominium in New York City and had hundreds of thousands of dollars in savings when he met Peaches Stergo on a dating site in 2017.  Stergo was 50 years his junior and living in Indian River County, Florida.  After exchanging messages with the victim online and conversing with him by phone, she asked him to lend her $25,000.  She claimed that she needed to pay her personal injury lawyer before the law firm would pay out the settlement she had just won.  Stergo never paid the victim back and instead kept inventing more excuses about why she needed more money.  By 2021, when the victim's son found out about his father's financial troubles, the victim had given Stergo about $2.8 million, over the course of 62 transactions.  Stergo eventually pleaded guilty to wire fraud and could face a sentence of up to 20 years in prison.
Contact David Toback With Questions About Protecting Seniors From Scams and Abuse
A Central Florida estate planning lawyer can help you protect your parents or other elderly relatives from financial abuse and romance scams.  Contact David Toback in Tampa, Florida to set up a consultation.
Sources:
justice.gov/usao-sdny/pr/florida-woman-pleads-guilty-defrauding-holocaust-survivor-28-million-connection-romance
lawandcrime.com/crime/woman-admits-to-cheating-87-year-old-holocaust-survivor-out-of-2-8-million-life-savings-to-fund-her-life-of-luxury-in-sick-and-sad-romance-scam-feds/