The Dangers of DIY Wills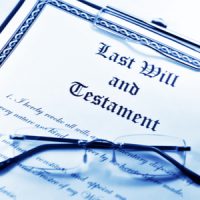 The prospect of creating a will can be off putting, as no one likes to think about their own death—let alone spend money planning for it. It can be tempting to use one of the many DIY will services available online. However, in many cases, these one-size-fits-all fill-in-the-blank wills cause far more cost and confusion in the long run.
Clarity is Vital
When it comes to interpreting a will, clarity is vital. When you work with an experienced estate planning attorney, they can ensure that your desires are legally achievable and clearly conveyed by the terms of your will. However, DIY wills are generally just fill-in-the-blanks and are not reviewed carefully by a licensed attorney. That means you could be spending the money for a DIY will that cannot be enforced as written. The stakes are high when drafting a will, because if there are terms that are unclear it is impossible to check with the testator to determine what they meant. It's therefore vital that the testator's intentions be accurately and clearly conveyed. For instance, "to my children" can become complicated if you have stepchildren as well as biological children. In the event that the will is challenged by either the stepchildren or biological children, it will result in a great deal of expense (and, likely, emotional turmoil) for your family while the court attempts to determine your actual intention.
Knowing What to Plan For
DIY wills may check off some of the basic requirements for a valid will, and are often better than having no will; however, as they are not personalized to your specific circumstances, they can quickly become unclear or even invalid if your circumstances change. For instance, you may have selected your children or spouse as your beneficiary, but in the event that they predecease you, the court would have to try and determine a new beneficiary. Experienced trusts and estates attorneys know to plan for all possible scenarios and will know the right questions to ask you in order to cover all of your bases and ensure that your intention is honored.
Details, Details, Details
You may feel completely confident when you type "Beth Thomas" into the blank by beneficiary, but your family may have no idea who Beth is or which Beth she is—did you know you're related to three, and that they've all now come out of the woodwork? Could you have meant Elizabeth Thomas? Or her daughter Betty? A lawyer will ensure that there's no guesswork required to determine your intended bequests and beneficiaries.
One of the most common errors users of DIY wills commit is overestimating their estate and gifting more than they have. This can cause major time and expense in court, determining the actual value of the decedent's estate and how to redistribute it to the named beneficiaries. Another common mistake is bequeathing possessions that the decedent did not actually own. A lawyer will be able to help you avoid all of these pitfalls.
Contact a Florida Trusts and Estates Attorney
It can be stressful to think about making end-of-life plans, but it doesn't have to be. Investing in an experienced lawyer will allow you the peace of mind of knowing that you and your family will be taken care of and that your intentions will be honored, so you can enjoy your life completely. Contact Tampa estate planning attorney David Toback today to schedule a consultation.
Resource:
nextavenue.org/do-it-yourself-online-wills/
https://www.davidtobacklaw.com/guide-to-transferring-assets-to-your-loved-ones-in-florida/