What If The Nursing Home Where You Planned To Seek Care Is No Longer There When You Need It?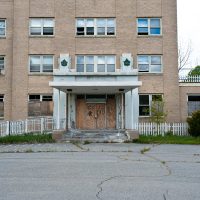 You should be proud if you have not yet reached retirement age but you have already gotten into enough detail with estate planning to start thinking about nursing homes.  Nursing home care is not only for wealthy people; you can pay for it out of your own assets or through long-term care insurance, but Medicare or Medicaid will pay if you cannot afford to pay on your own and do not have insurance.  You will probably need to spend some time in a nursing home at some point whether your general plan for retirement involves aging in place or moving to an assisted living facility.  While nursing home planning might seem like a "set it and forget it" part of estate planning, you should review your nursing home plans every year, just like you do with your investments.  At minimum, you should check the website of the nursing home that you were counting on to make sure that it still exists.  A Tampa estate planning attorney can help you adjust your estate plan in the face of an uncertain future.
The Case of the Disappearing Nursing Homes
A recent report on the NBC News website tells of the plight of nursing homes during and after the COVID-19 pandemic.  Even though nursing homes continue to be in high demand as the Baby Boomer generation ages, they are struggling with revenues, having lost the emergency funding they received during the COVID-19 pandemic.  They are also struggling with staffing shortages as many nurses, nursing assistants, and other employees who worked themselves into exhaustion during the pandemic have found other, less stressful jobs that pay just as well.  The effects are most severe in rural areas; in some states, ten percent of nursing homes have closed in the past three years.  The nursing homes that remain open have reduced the number of residents they can serve at one time.  Some counties have lost their only nursing home.
Creating a Backup Plan
The Gulf Coast of Florida has so many retirees and so many nursing homes that, if the nursing home you had in mind closes, there is probably another one nearby, so close that your spouse would be able to visit you there just as easily as if the original nursing home were still operational.  You should think twice about moving to a tiny town where the nearest nursing home is a half-hour drive away and the second nearest requires a road trip.  In this regard, perhaps it would be a good idea to move closer to family members who live in an urban area, even if you do not plan on depending on them for day-to-day needs.
Contact David Toback With Questions About Nursing Home Planning
A Central Florida estate planning lawyer can help you make a plan and then a backup plan regarding nursing home care.  Contact David Toback in Tampa, Florida to set up a consultation.
Source:
nbcnews.com/health/aging/nursing-homes-small-towns-closing-staff-shortages-rcna66779