What You Need to Know About Medicaid and Long-term Care Planning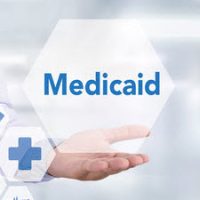 While you may have heard of Medicaid and long-term care, you may not understand exactly how the two can go hand in hand. Florida has a huge Baby Boomer population, which makes aging an issue for those that are looking into long-term care in the future. The average cost of long-term care in a nursing home is approximately $7,000-$10,000 a month, which can wipe out an elderly person's life savings in a short period of time.
To address this issue, Medicaid was enacted in 1965 and is a need-based federal program that each state administers, so the rules may vary a little by each state. The program is designed to pay the cost of long-term care, but there are eligibility and income requirements.
Eligibility Requirements 
In the state of Florida a person applying for Medicaid must meet the following requirements as of 2018:
They must reside in Florida.
They must be a citizen of the United States or a resident alien.
They cannot have an income of more than $2,250 per month.
They must not have assets that equal more than $2,000. Not all assets are included such as a homestead, one vehicle, personal property, life insurance and burial plans, and other assets.
Based on how much assistance the individual needs with their activities of daily living such as walking, dressing, bathing, feeding, etc., they may or may not be eligible for assistance. Florida Medicaid will typically only pay for those individuals who need assistance with three or more activities of daily living.
What to Bring to a Medicaid Planning Appointment 
Anyone who is involved in the care of an individual who is planning for Medicaid long-term care assistance should consider attending a consultation with an experienced Medicaid long-term care planning attorney. Some things that will affect the entire family will likely be discussed, and the family member may need help in relaying information accurately and effectively.
The earlier this type of planning can be done is always better, as unexpected events often occur that are out of a person's control. When scheduling a consultation for Medicaid long-term care, you will likely need to bring the following information and documents:
Financial information, including checking and savings accounts, investment accounts, and retirement accounts. You will need the three most recent statements for all accounts.
Sources of income for you and your spouse. You will need proof of this income, not just from bank statements alone.
Insurance policies including the declarations page for all life insurance, so the death benefit and cash value can be determined. Long-term care insurance, pre-need funeral plans, and disability policies will also be needed.
Real estate deeds, marital agreements, and business partnership agreements.
Prior real estate planning documents such as trusts, last wills and testaments, living wills, healthcare surrogate designations, and powers of attorney.
A list of immediate family members including their names, addresses, phone numbers, and email addresses.
Proof of citizenship that can be a birth certificate, Medicare card, or a copy of a passport.
Health insurance cards including Medicare, private, and Medicare supplements.
Shelter and utility expenses such as mortgage payments, property tax assessments, homeowner's insurance, electric, sewer, and water.
VA documents if applicable.
Debts that you are responsible for.
How an Experienced Medicaid Long-term Care Planning Attorney Can Help 
Planning for Medicaid long-term care can be confusing and difficult. Many legal steps are available that may allow you to become Medicaid-eligible without losing all your assets and spending all your funds on long-term care. With help from Tampa estate planning attorney David Toback, you may be able to save thousands of dollars and preserve some of your assets. Call today for a consultation.
Resource:
fhca.org/media_center/long_term_health_care_facts