When Inheritance Disputes Turn One Spouse Against the Other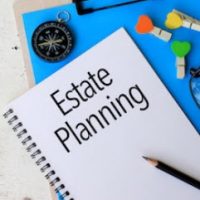 You have probably heard divorced people say that parenthood contributed to the breakdown of their marriage.  Maybe someone you know grew to resent her husband after being stuck doing the lion's share of housework and childcare, even though both spouses worked full-time. Perhaps someone else felt like he was his wife's lowest priority, behind her children, her career, and her appearance, and she truly didn't care about his feelings.  There is someone out there who didn't object to her husband's controlling behavior toward her, but when she saw him doing the same thing to their children, she could no longer stand it.  In other words, there are many ways that a couple's children can cause conflict in their marriage, not least among them, when the children play one parent against the other, and the more money the parents have, the more the children can sow discord about it.  When the children are grown up, these conflicts don't stop, but just take a different form.  One of Florida's wealthiest couples divorced after more than 60 years of marriage, and the former husband claims that it is because their children thought they would get a bigger inheritance if their parents divorced.  The best way to avoid these conflicts in your own family is to consult a Central Florida estate planning lawyer early and often.
The Handelsman Divorce and Allegations of Undue Influence
One often hears the term "undue influence" in probate disputes.  Undue influence is when someone abuses the trust of an elderly and infirm person in order to convince him or her to make financial decisions that benefit the influencer.  It is not the same thing as elder abuse, but they sometimes overlap.  The extraordinarily messy divorce of Burt and Lucille Handelsman, so messy that the judge declared the nonagenarians legally divorced in 2019 after three years of litigation even though there were still plenty of property division issues to work out, involves influence of undue allegations on both sides.
Burt and Lucille Handelsman seemed to have the perfect marriage.  They married in New York in 1948, only able to afford a small apartment, but by the time they divorced, their multi-state real estate empire was worth half a billion dollars.  Lucille even goes by the nickname Lovey, and Burt named some of the couple's businesses after her.  As for why their marriage fell apart, it was because of undue influence, but who is responsible for this undue influence depends on who you ask.  According to Lucille, the culprit is Jane Rankin, a real estate lawyer who became a friend of the couple during her work with the couple.  Rankin allegedly had a romantic relationship with Burt and deceived the couple about agreements related to their real estate properties.  According to Burt, the undue influence came from the couple's children Sandy Heaslip, Marsha Stocker, and Steven Handelsman., who allegedly persuaded Lucille to divorce their father, because they thought they would get more money if each parent left them an inheritance separately.  They even filed a legal malpractice suit against Rankin for her alleged mishandling of the Handelsmans' business interests.  In an interview, Burt described his children as his enemies
Let Us Help You Today
A Tampa estate planning lawyer can help you give each family member his or her fair share, so as to avoid turning family members into enemies.  Contact David Toback for help with your case.
Resource:
palmbeachdailynews.com/news/crime–law/pbc-judge-now-poised-divide-massive-spoils-handelsman-divorce/Iih33Agix53N04a5aClehJ/
https://www.davidtobacklaw.com/the-annual-gift-tax-exclusion-a-no-strings-attached-way-to-help-your-family-members-financially/