Who Needs an Estate Plan When You Have $20 Million of Sports Memorabilia?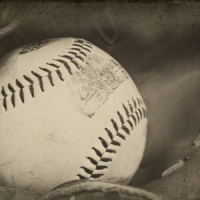 A hobby you enjoy can make you feel young and make the transition from working life to retirement easier.  When you plan for retirement, how much money you will need per year will depend on your expenses, so be honest with yourself and with your estate planning lawyer about how much your hobbies cost.  Birdwatching in Central Florida's many state parks costs a lot less than golf, and financial planners cannot help you form a realistic plan without knowing how much you plan to spend on your chosen recreational activities.  Collectors' items are a popular hobby for many retired people, and a collection of art or memorabilia can become a valuable part of your estate.  Your estate plan should also include plans for the future of your collection; whether you decide to leave it to your family or sell it depends on whether your family shares your interest in collecting or whether they would rather have the money.  A Hillsborough County estate planning lawyer can help you make plans for your memorabilia collection.
Baseball Card Belonging to Tampa Neurologist's Estate May Set New Record for Resale Price
Thomas Newman continued to do the things he loved until the very end, when he died earlier this year at the age of 73 after suffering complications from COVID-19.  The things he loved were practicing medicine and collecting baseball cards.  Newman was a neurologist in the Tampa Bay area, and he had so many baseball cards that the boxes full of them filled entire rooms in his house and office.
Newman's original baseball card collection resided in two shoeboxes in the closet of his childhood bedroom.  Like many young boys in the 1950s, he would buy packs of gum with current baseball cards and trade the cards with his friends.  When Newman was a young man, his baseball cards went the way of so many shoebox-dwelling collectibles in the hands of clutter-busting parents.  In the 1980s, after Newman had achieved his goals of starting a medical career and a family, he got to work rebuilding his collection; he started by replacing the cards from the 1950s that his mother had unceremoniously decluttered decades earlier.
By the time he died, his collection included cards from every decade in the history of baseball, all the way back to the 1880s.  He even had a baseball signed by Babe Ruth.  The entire collection, which will be auctioned this year, has an estimated value of more than $20 million.  More than a quarter of that value belongs to a single card, a 1933 Babe Ruth card.  It may sell for more than $5.7 million, breaking the record for the most expensive baseball card.  The current record belongs to a 1952 Mickey Mantle card.
Contact Us Today for Help
A Tampa probate lawyer can help you convey your memorabilia collection to the people who will appreciate it the most.  Contact David Toback for help.
Resource:
cnn.com/2021/05/20/us/newman-baseball-collection-auction-trnd/index.html
https://www.davidtobacklaw.com/early-retirement-is-overrated/