Ambiguous Marital Status Can Mess With Probate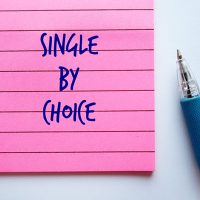 Compared to a lifetime of loyalty and togetherness, marriage is just a piece of paper.  You might not care whether the court thinks the person with whom you share your life and who will take care of you in your old age legally counts as a spouse, but the probate court does.  In the eyes of the law, a spouse is not just another family member.  If you doubt this, look at court decisions about marriage annulments; when the court annuls your marriage, it denies you the right to seek alimony from your ex.  Likewise, in probate cases, the decedent's spouse is the only relative who has the right to claim a share of the estate even if the decedent's will indicates otherwise.  Plenty of families have gotten unpleasant surprises during probate, when documents revealed that the decedent was or was not legally married to their life partner.  If the decedent's marital status is a matter of dispute in a probate case, contact a Tampa probate lawyer.
Daughter Challenges the Validity of Deceased Mother's Marriage to Man Who Claimed Her Entire Estate for Himself
According to Florida's laws of intestate succession, if your parent was married to your stepparent when your parent died, then your stepparent gets half of the estate, and you and your siblings get the other half.  When Edward's wife died without a will in 2007, he led the probate court to believe that the decedent did not have any children, even though she had four children from a previous marriage.  The estate settled, and Edward inherited everything.
Edward petitioned the court to reopen the state two years later, when he decided to file a medical malpractice lawsuit against a doctor who had treated his wife shortly before she died.  When he published notices about the reopening of the estate, as the law requires, the decedent's daughter Audrey saw the notice.  Not only did she request that the court award a share of the estate to her and her siblings, but she also alleged that she and her siblings were the only lawful beneficiaries of the decedent's estate.
Audrey claimed that her mother's marriage to Edward was not legally valid.  Edward countered that Audrey knew that her mother had married the decedent, because Audrey had attended the wedding.  Audrey responded that, although she did not know this at the time of the wedding, she eventually found out that her mother had used a false name when applying for a marriage license to marry Edward.  The appeals court ruled that the decedent's estate could not settle until a lower court decided whether to consider Edward's marriage to the decedent legally valid.
Reach Out to an Attorney for Help
If you have a bad relationship with a family member, don't expect it to get better after other family members die.  A probate lawyer can help you deal with challenges from estranged family members during the probate of a deceased family member's estate.  Contact David Toback in Tampa, Florida to set up a consultation.
Source:
scholar.google.com/scholar_case?case=3588621401898704390&q=bryan+probate&hl=en&as_sdt=4,10&as_ylo=2012&as_yhi=2022