Apple's Problems Are a Good Legal Lesson for Businesses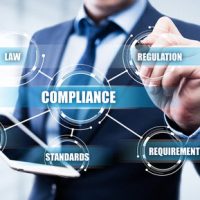 Our parents would always tell us that honesty is the best policy. That maxim is not only good life advice, but good legal advice as well. Often companies get in trouble not because of something that they did or failed to do, but because they didn't just tell customers or the public what they were doing.
Apple's Legal Problems
Such is the case with tech giant Apple, which recently ran into trouble because of how they were handling software updates on their iPhones. For a long time, users suspected that their iPhones were getting slower as new models were announced. Apple often denied that the slowdowns were happening.
Recently, some journalists swapped the battery in their iPhones and found that the phones were much quicker than they once were. This didn't seem to make sense, but repeating the process with other phones bared the same results.
Apple was forced to admit that it was slowing older phones, but that it had a good reason for doing so. Apple contended that as the lithium ion batteries in iPhones aged, they were less able to handle the complex processes that updated operating systems required. Thus, Apple would throttle the processing power of older phones to make sure that the battery lasted. By doing this, Apple contends they were extending the lives of older phones.
Lack of Disclosure Lead to Problems
This sounds like a justifiable excuse for slowing phones, and it may be. The problem is lack of disclosure. Apple is now getting sued in a class action lawsuit alleging that by slowing older phones without disclosing that it was doing so, users with slower phones just believed their phones were broken.
Thus, instead of replacing the battery for $80, as users would have done had they been told the phone was being slowed because the batteries were failing, they instead would buy brand new phones.
The lawsuit is an example of how covering up or hiding problems is worse than the problem itself. The suit also alleges that slowing the phones breached the agreement Apple made with consumers when the phone was purchased.
Florida Laws Favor Disclosure
These suits are similar to those brought against Florida businesses under the Florida Deceptive and Unfair Trade Practices Act (FDUTPA). The act generally prohibits any business activities that deceive or mislead consumers. It is a very broad law that can cover almost any activity that could be considered misleading or unfair. Suits can be brought by private citizens against companies, or by the Florida attorney general's office.
But the strongest defense against FDUPTA cases is disclosure. When a business discloses what they are doing, or their company policies, an FDUPTA case becomes extraordinarily difficult.
The best option is always open disclosure, and disclosure in a way that consumers can see it. Although saying certain things may not seem so great for business (such as disclosing policies that consumers may not like), doing so can avoid serious legal issues later on.
Do your disclosures and documents protect your business from liability? Contact Tampa business and commercial law attorney David Toback to review your business documents and contracts.
Resources:
bgr.com/2017/12/26/apple-iphone-battery-class-action-lawsuit/
leg.state.fl.us/Statutes/index.cfm?App_mode=Display_Statute&URL=Ch0501/part02.htm&StatuteYear=2005&Title=-%3E2005-%3EChapter%20501-%3EPart%20II