Ask an Estate Planning Lawyer: Who Will Inherit Your Airline Miles?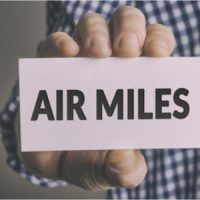 If you have been working with an estate planning lawyer, you might think that all of your assets are accounted for in your estate plan.  Maybe you have placed some of your assets in a trust, so that they will not have to go through probate.  Perhaps some of your accounts are transferable on death to your spouse.  You might even be sure that you have accounted for all the rest of your assets in your will.  Your estate planning lawyer may have advised you to sell or donate antiques that your children will think of as clutter instead of as cherished family heirlooms.  You're almost ready to sit back, relax, and enjoy your retirement, except when you travel to all the places you have always wanted to visit.  Who will inherit your frequent flier miles when you die?  You might assume that frequent flier miles vanish into thin air when their owner dies, but that is not always the case.  A Tampa estate planning lawyer can help you work out these details and others related to your estate plan.
A World Traveler's Guide to Inheriting Frequent Flier Miles
It used to be that frequent flier miles did not survive their owners, but some airlines are changing their policies.  The Wall Street Journal published a guide to various airlines' rules about inheriting or otherwise transferring frequent flier miles.
American Airlines – does not have an official policy about transfer of airline miles. A few people have been able to claim the frequent flier miles accrued by deceased relatives, but it is not easy.
United Airlines – is working on a policy to allow close relatives of the decedent to inherit his or her airline miles.
Southwest – You can log into a deceased relative's account and access his or her frequent flier miles, but you must use them within two years of his or her death.
Emirates – If you contact the airline and request it, the airline will transfer your deceased relative's miles to your account.
Delta – You can get permission to transfer your deceased relative's miles by writing to a vice president of the company.
JetBlue – It is easy to access and use the frequent flier miles of a deceased parent or spouse, because the miles belong to the whole family.
The policies are subject to change, so contact the airline to find out the latest version of the policy before you write a provision in your will about frequent flier miles.  Having a provision in your will expressing a wish to leave your miles to one of your relatives may make it easier for him or her to use your miles.  You might find out that it is best to transfer your miles while you are alive.
Let Us Help You Today
An experienced estate planning lawyer will help you create an airtight estate plan; no detail is too small or obscure.  Contact Tampa estate planning lawyer David Toback for help with your case.
Resource:
wsj.com/articles/a-thorny-inheritance-issue-frequent-flier-miles-11560936602
https://www.davidtobacklaw.com/guide-to-transferring-assets-to-your-loved-ones-in-florida/