Lawsuit Challenges Legality of Online Property Value Website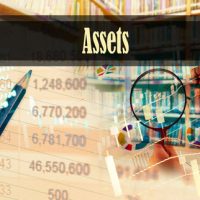 The value of your home means a lot. Whether you are trying to sell it, use it to show assets, use it to take out an equity line of credit, or to demonstrate net worth, you generally want the value of your home to be as high as possible.
Who Values Property?
Property is usually appraised by expert appraisers who apply knowledge and data to the condition of your house. All factors are considered, from the home's location to its amenities to its upgrades to sales in the neighborhood.
If an appraiser doesn't come up with an estimate a realtor may do so. The realtor will often use comparable properties that sold, and adjust for differences in those properties to come up with your home's value.
But what about Zillow? Zillow.com is a website that has for many years now provided the value of people's property based on a proprietary algorithm. That algorithm does take into account some data that professionals use, like other sales in the neighborhood, but it is generally accepted that Zillow is not as reliable as an expert appraiser.
Popularity Leads to Litigation
The problem in recent years is that Zillow has become so popular, and because of this popularity it is becoming relied upon instead of appraisers and realtors. In fact, the word "Zestimate" (Zillow and estimate) has now made it into popular culture and language.
A lawsuit in Illinois was recently filed against the company, claiming that Zestimates undervalue property and constitute illegal appraisals by an entity that isn't licensed to appraise or value property. The allegations are that the plaintiff has been unable to sell her property because of the low Zestimate, which, she alleges, is using improper comparative properties, specifically properties from less desirable areas as comps, thus driving down the value of her home.
Zillow says that its website provides a tool for buyers and sellers to use when evaluating property, but that it does not provide actual, legal estimates of property. The site does have numerous disclaimers saying that users should not simply rely on its figures but should obtain official appraisals.
Accuracy is in Question
Many have been critical of Zillow, and some studies have shown that the estimates on their site are often far off of the actual value of property. It has been found that 25% of the time, estimates are off by more than 10% or more of a property's selling price. For large transactions, that can mean millions of dollars.
The lawsuit was recently dismissed by a court which found that Zillow provides only a "starting point" and not a complete estimate, but the court has given the plaintiffs time to refile their case. If they can find a viable cause of action, the accuracy and legality of Zestimates may become the topic of extended litigation.
Zillow's disclaimers may ultimately save them from liability. Does your business have the proper disclaimers to protect it from a lawsuit? Contact Tampa asset protection and business attorney David Toback to review your contracts and business documents.
Resources:
reuters.com/article/us-zillow-group-lawsuit/zillow-wins-dismissal-of-zestimate-lawsuit-in-u-s-idUSKCN1B32RN
washingtonpost.com/realestate/zillow-faces-lawsuit-over-zestimate-tool-that-calculates-a-houses-worth/2017/05/09/b22d0318-3410-11e7-b4ee-434b6d506b37_story.html?utm_term=.0a3b360762ed