Can Life Insurance Pay For Assisted Living?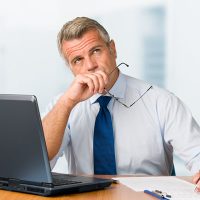 Life insurance is a euphemism on the order of the Ministry of Peace in George Orwell's novel Nineteen Eighty-Four.  Just as the Ministry of its Peace spends its entire budget preparing for and engaging in wars, life insurance only pays its beneficiaries when the policyholder dies.  A lot of people pay for a life insurance policy, which will benefit their survivors if they die, and a long-term care insurance policy, which will benefit the policyholder's family for as long as the policyholder lives.  Wouldn't it be nice if you could use your life insurance while you are alive?  Depending on what kind of policy you have, it might be possible.  Hybrid life insurance policies combine some aspects of long-term care insurance with conventional life insurance.  A Tampa estate planning attorney can help you make decisions about the insurance policies that will give you the greatest benefit for the lowest cost.
Hybrid Life Insurance Combines Death Benefits and Long-Term Care Coverage
As its name suggests, hybrid life insurance is a type of insurance policy that pays death benefits to the policyholder's designated beneficiaries, as its name suggests, while also covering some long-term care expenses.  A hybrid life insurance policy differs from a conventional life insurance policy in that it comes with a long-term care rider which enables you to use some or all of the funds within your policy limit to pay for assisted living facilities, nursing home care, and home health aide services.
Most hybrid life insurance policies indicate that you can begin using the long-term care benefits after a doctor certifies that you need assistance with at least two of the six functions of daily life (eating, dressing, changing clothes, bathing, using the toilet, and walking from one room of your house to another).  For every month that you use long-term care benefits, the amount of the death benefit payout decreases.  In many hybrid life insurance policies, the maximum length of time that the policy will pay for long-term care is five years.  At the end of the five years, the death benefit becomes zero.
In some ways, a hybrid life insurance policy is the safest possible bet, because there are only three possible scenarios for anyone, and the policy accounts for all three: in any given year, the policyholder will either die, require long-term care insurance, or stay healthy and continue to pay low premiums.  Since life insurance is inexpensive when you are young but gets more expensive as you age, it makes as much sense to buy a hybrid life insurance policy if you are near retirement age as it does to buy a conventional one.
Contact David Toback With Questions About Not Being Insurance Poor
Estate planning is about hoping for the best and preparing for the worst and everything in between.  A Central Florida estate planning lawyer can help you choose insurance policies that will pay off in a variety of situations, not just in the worst-case scenario.  Contact David Toback in Tampa, Florida to set up a consultation.
Source:
policygenius.com/life-insurance/hybrid-life-insurance/