Caregivers Often Put Themselves on the Back Burner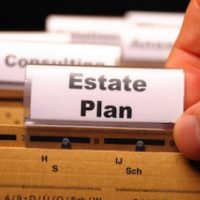 It is common for elderly clients to visit their attorney assisted by a family member or caregiver so they can plan their estate and long-term care. Caregivers see exactly what happens to a person's finances, peace of mind the family receives, and the ability to make decisions that happens when an estate plan, trust, power of attorney, or other such documents are created. The later the planning takes place, the more limited the options can be because sometimes the elderly person may no longer have the capacity to sign certain documents. This can make things exceptionally hard on the caregiver.
Why Don't the Caregivers Make Their Own Plans?
Since caregivers often see the results of estate plan can have, or lack thereof, why then do these family members not take steps to address their own issues well in advance? Many of them don't go back to see their loved one's attorney until they are in the middle of their own crisis. They know they want to make things easier for their family, but they still put these things off because they aren't the most comfortable thing to discuss. Here are five reasons why people often procrastinate when it comes to creating their own estate plan:
I don't own hardly anything. Family members often know they need to have a Durable Power of Attorney in place in the event they become incompetent. However, even if there is a small estate, it can create chaos if the assets aren't titled correctly or the estate needs to be probated.
I'm not old enough. Unless you are some sort of time traveler, estate planning is essential for all ages. Death and illness aren't reserved just for the elderly.
It costs too much. People see from watching their loved ones that planning in advance isn't always cheap, but it saves a lot of money in the long run and certainly buys you peace of mind.
It's too confusing. While estate planning may seem complex and confusing, an experienced estate planning attorney can ease your mind and guide you in creating a plan that isn't confusing or complex. They will help you understand every step of the process.
My kids can deal with it when I'm gone. If you've ever been down this road you know how difficult this process can be. Don't leave things up to your kids to handle and cause undue stress and frustration that could have easily been avoided.
There are a lot of other reasons why people think they don't need an estate plan, but they aren't really reasons, just excuses. Caregivers often become so focused on taking care of their loved one's health and finances that they push their own needs to the side. This can have dire consequences for them and their loved ones. Although it's easy to focus on other things, it is vital that you take some time to think about and prepare for your own future as well as those you are caring for.
Contact an Experienced Estate Planning Attorney Today
Tampa estate planning attorney David Toback has years of experience dedicated to ensuring his clients are prepared for their future, not just for themselves, but for their loved ones too. Contact our office today to schedule a consultation.
Resource
http://www.leg.state.fl.us/statutes/index.cfm?App_mode=Display_Statute&URL=0700-0799/0709/0709.html