Decluttering Your House Could Be the Best Thing You Can Do for Your Estate Plan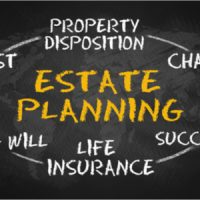 If you have made an appointment for an initial consultation with an estate planning lawyer, you are probably expecting to hear about estate taxes, revocable trusts, and powers of attorney.  You would probably be very surprised if the lawyer advised you to go home and declutter your house.  Isn't decluttering just for people in their 30s and 40s who are frustrated with the fact that, between a full-time job and raising young children, they struggle to keep their houses tidy?  Isn't it just another self-help fad?  For seniors, decluttering serves a similar purpose to writing a will or placing assets in a trust; namely, it makes life easier for your family after you die.  The stress of managing your estate in court during probate has nothing on the stress of making multiple interstate trips to sort through a recently deceased relative's stuff before you can sell the house and divide the proceeds among the heirs.  For other unexpected advice about your estate plan, contact a Central Florida estate planning lawyer.
Is It a Family Heirloom or Just Clutter?
In estate planning terms, all tangible possessions other than real estate are known as "personal property."  It is possible to leave certain items of personal property to specific people in your will.  You can also specify that one person inherits all your personal property or that your children can divide it as they choose.  You probably already know which items of personal property, if any, have a high resale value.  Your jewelry and paintings would still be worth something to people outside your family, but most of the rest of your stuff is just stuff.
Sentimental value does not automatically transfer from one generation to the next.  Family heirlooms that you inherited might just seem like clutter to your children, even if they were once expensive.  Your grandmother's dinner china would be out of place in a modern dining room?  It can't go in the microwave or dishwasher and was meant only for formal dinners with guests, anyway.  Does your daughter have time to polish your grandmother's silver spoons, or would she prefer to serve her guests with the dishwasher-safe spoons she chose for her own wedding registry?  Sentimental value is subjective; maybe your daughter would rather have the grizzly bear statue that you bought on a trip to Yellowstone when she was a toddler and which has sat on your TV console for almost her whole life.
What to Do with Your Clutter
The sooner you sort through your clutter, the better.  Here are some things you can do to put your stuff to good use:
Ask your children which items they really want, and let them take those items now, if it is practical to do so.
Have once-valuable items appraised and sell them if you can get enough money for it to be worth the effort.
Donate specific items to organizations that want them. For example, you can donate formal dresses to Becca's Closet in Port Charlotte, and you can donate books to the public library.
Hold a yard sale, and wear a mask. The outdoor setting and the low prices are just right for the fall of 2020.
Contact an Attorney Today for Help
An experienced Tampa estate planning lawyer can help you decide what to do with all your assets, including personal property.  Contact David Toback for help with your case.
Resource:
beccascloset.org/beccas-closet-chapters/
marketwatch.com/story/10-things-your-kids-dont-want-to-inherit-2018-03-13
https://www.davidtobacklaw.com/estate-planning-resolutions-for-2021/