Should You Be Happy That Your Elderly Parent Has a New Friend, or Should You Worry About Undue Influence?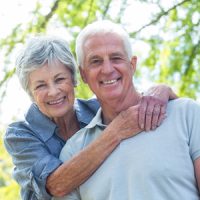 The negative effects of loneliness on elderly people's physical and mental health are truly scary.  For this reason, you have probably made sure to call your parents more often than you did before the COVID-19 if they live in Florida and you live in another state.  If you have an elderly parent who lives alone, you probably feel relieved to hear your parent talk about staying in contact with friends, whether they are family friends you have known since childhood or friends that your parent met during retirement, whom you have never met.  Most of the time, you are happy to hear about the FaceTime calls and emails your parent has received this week, but when one new friend seems to occupy so much of your parent's attention.  The friend could have ulterior motives, such as trying to isolate your parent from you, in order to get them to disinherit you.  The best thing you can do to avoid this worst-case scenario is to stay in contact with your parent as much as possible.  If you believe that your elderly parent's new friendship is a cause for concern, contact a Central Florida estate planning lawyer.
The Sanibel Priest Who Lost His Job Because of Alleged Financial Abuse of an Elderly Widow
Marion Knott McIntyre was a devout Catholic her whole life, so no one was surprised that she became close friends with a priest at her church after her husband's death.  Marion's father Henry Knott built a successful business empire in Baltimore, and even though he made large donations to Catholic charities during his lifetime and in his will, Marion and each of her nine siblings received a sizable inheritance from him.  Marion and her husband Richard moved to Sanibel Island in 2010 and became members of the St. Isabel Church.  They were generous to the church community and to the pastor Rev. Christopher Senk.
When Richard's health began to fail, Marion relied on Fr. Senk for emotional support.  She also gave him valuable gifts, enough to make her siblings and their children worry.  When Richard died in 2014, Marion's brother Martin Knott and niece Lindsay Gallagher told Fr. Senk about their concerns about Marion's excessive spending and asked him not to accept any more gifts from her.  Martin even expressed his concerns in writing to Bishop Frank Dewane.
Martin's worries turned out not to be unfounded.  Marion's bequeathed most of her estate to Fr. Senk in her will.  Her family challenged the will during probate, citing undue influence.  Before the probate court could decide on the will, the Church suspended Fr. Senk from his role as pastor at St. Isabel Church because of his undue influence on Marion Knott in her final years.
Contact an Attorney Today for Help
The best time to contact a Tampa estate planning lawyer about undue influence on an elderly relative's financial decisions is now, when there is still time to intervene.  Contact David Toback for help with your case.
Resource:
parishionersforjustice.com/2017/06/01/the-case/
ncronline.org/news/people/pastor-lingers-limbo-after-disputed-2016-accusation-exploiting-heiress
https://www.davidtobacklaw.com/updating-your-estate-plan-to-reflect-your-divorce/