Don't Leave Your Business Without a Plan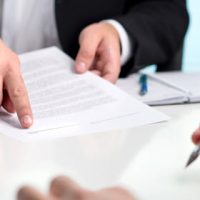 When you first create your business, you never do it with the thought of what will happen to it when you are no longer living. Most business owners start their business with the hopes that one day they will be able to pass on their business to their loved ones. However, in many cases, the value of a business decreases significantly when the owner dies. That's why it is important to have a strategy in place for your business so that it will continue to grow and thrive if something unexpected happens to you. If you fail to plan for your business, it could become subject to probate just like the rest of your estate.
The Issue with a Default Game Plan
When it comes to probate and your business, there are four reasons why this should never be your game plan:
It can take years for probate to settle your business and estate – During the time the court system is trying probating your estate, your business can suffer devastating consequences.
Your heirs may fight over the business – If you fail to make a plan for your business after you pass, your loved ones may not agree with who should get the business. This could result in someone that doesn't know the business inheriting it.
The state will take over – Intestate succession will determine who will inherit your business if you don't have a plan in place and it may not be the person that will ensure your business continues to thrive.
Disputes with other co-owners – If you don't put plans for your business in place, the co-owners you were partners with may not get along with the heirs the way they got along with you. This could have devastating consequences for your business.
Digital Assets and Business Succession
It is obviously important to plan ahead for your business and how it will be handled after your death. Whether you include your business in an estate plan or use a buy-sell agreement, you need to ensure that the digital assets of your business are part of the plan. This information may include client lists, data that is stored in your software systems, email addresses, creative products, revenue streams for online stores and websites, and much more. Here are three tips for ensuring that the way you handle your digital assets are in line with your business succession plan:
Your business tools may be impacted by policies – Most businesses rely on software and other programs for managing client data, keeping track of productivity, and communicating with clients. Be sure that you know what the policies of your software and program providers say so you know what will happen if you need to pay for their services differently, name a new contact person, or transfer the business to a different company.
Balance security and redundancy – Security and safety are important aspects of every business, and understandably so. However, you need to balance that safety and security with a redundancy that ensures that some information is given to a trusted team or individual that understands what they need to do with this information if something were to happen to you.
Include digital assets in your legal planning documents – Don't just talk about your digital assets. Be sure you include a list of them in your estate plan or buy-sell agreement. Be specific about who has access to them and what constitutes and emergency where they might need to use this information.
Contact an Experienced Estate and Business Planning Attorney Today
No one ever likes to think about what would happen to their business if they passed away unexpectedly. However, it is important that you plan for not only your future, but the future of your business as well. Tampa business succession planning attorney David Toback has years of experience helping his clients plan the future of their estate and their business and he can help you too. Contact us today to schedule a consultation.
Resource:
leg.state.fl.us/statutes/index.cfm?App_mode=Display_Statute&URL=0700-0799/0731/0731.html
https://www.davidtobacklaw.com/reasons-why-florida-may-be-the-best-state-for-start-up-businesses/