How a Business Planning Attorney Can Get Your Business Off to a Good Start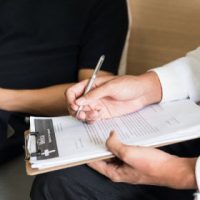 You've made the decision to start your own company, downloaded all the do-it-yourself legal forms, and you think you're ready to go; but are you really? While trying to handle things on your own may be inexpensive and expedient, a lack of legal guidance can result in costly mistakes that damage your business before it ever really gets off the ground. Here is a list of ways that a Tampa business transaction & formation attorney can help ensure your company gets off to a good start:
Select the Correct Legal Structure – When a business forms, there are a variety of ways that it can be done. Partnerships, single proprietorships, LLCs, and more all have various risks and benefits to the investors and owners. An experienced business attorney will listen to the goals you have for your business and help you determine the right structure that will best serve your needs. Starting your business with the right legal structure is one of the most important parts of starting a business.
Comply with Regulations – An attorney will also ensure that your business is compliant with any local, state, or federal regulations when you initially file and register your business. They will also know what regulations and ordinances you must meet based on the type of business you are starting. Certain businesses have very special requirements that you may not even be aware of. They will also ensure that your annual filings are completed on time each year.
Utilize Contracts – Every business will likely enter in to some kind of contract at least once. There will also be agreements between investors, partners, and employees. To protect the interest of the business and parties, a contract should be drafted and reviewed by an attorney to ensure it is compliant with all laws and regulations. A binding legal contract will ensure that all parties are protected, as well as the company itself.
Protect Trade Secrets and Intellectual Property – These trade secrets and intellectual property often differentiate a company from its competition and the information must stay confidential. Before sharing information with business partners or investors, it is important to create and have them sign a non-disclosure agreement. In some situations, trademarks and copyrights must also be created. These will protect certain aspects of your business that might otherwise be open for the taking to others.
Manage Negotiations – If you are negotiating any aspect of your business, it is in your best interest to include your attorney in the process. They will have the experience necessary to negotiate the terms of the agreement and can often achieve a better outcome than you might have on your own.
Contact an Experienced Florida Business Planning Attorney 
An experienced business attorney will have extensive experience helping a variety of businesses form, expand, and even close. David Toback, Attorney at Law, will ensure that you stay compliant with the regulations and laws for Florida, help you purchase other businesses, complete business mergers, and much more. Contact our office today to schedule a consultation and ensure that your business gets off to a great start.
Resource:
dos.myflorida.com/sunbiz/start-business/corporate-structure/
https://www.davidtobacklaw.com/reasons-why-florida-may-be-the-best-state-for-start-up-businesses/