Should Transfer on Death Accounts Be Part of Your Estate Plan?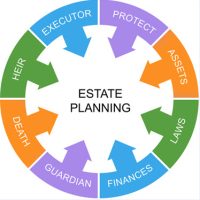 Unfortunately, many estates end up going to probate. In some states this isn't a major issue, but in others it can be a costly headache. That is why it is important to understand how Transfer on Death accounts operate and how they can be used as an estate planning tool to help you avoid certain assets being forced through probate. Using Transfer on Death accounts can help avoid probate court in Florida.
How Do TOD Accounts Work?
A Transfer on Death account will automatically transfer assets to a beneficiary when the holder of the asset dies. For example, your son is the beneficiary of a TOD savings account containing $100,000. When you die, those assets will automatically be transferred directly to your son without going through probate.
A formal definition of Transfer on Death is a provision of an asset or account that allows the asset to pass directly to the beneficiary. This is essentially a beneficiary designation, but it is important to understand that laws governing estate planning vary from state to state, but most banks, real estate deeds, and investment accounts can be TOD accounts. An experienced estate planning attorney can advise you about your state laws. If you only own a portion of a TOD property, only your portion will be transferred to your beneficiary. Multiple beneficiaries can be named on a TOD account and the assets can be split up in any way the account holder wishes.
Benefits of TOD Accounts
Another benefit of a TOD account is that the beneficiaries have no access or right to the assets while the owner of the account is still living. The beneficiaries can also be changed as long as the owner of the account is mentally competent. TOD accounts are very simple to use, which is another reason they are so popular. When you have an estate plan created, the process is easier for your beneficiaries because it will include an executor that will take care of distributing your assets. However, if there is no estate plan, the probate court will determine your next of kin and distribute your assets for you.
To prove a TOD account, it typically only requires a death certificate to be sent to the account's bank. The account is then re-registered into the beneficiary's name. Any information in your will won't impact how the TOD account works. If your will instructs your executor to pass on your money to your sister, for example, but the TOD account has your brother listed as the beneficiary, any money in the TOD account will still go to your brother and your sister will get the other assets.
Contact an Experienced Estate Planning Attorney Today
Tampa estate planning attorney David Toback has years of experience dedicated to helping people plan their estates. Our office can assist you with Transfer on Death accounts and all other aspects of estate planning. Contact our office today to schedule a consultation. It is never too early to ensure your final wishes play out the way you want them to.
Resource:
leg.state.fl.us/statutes/index.cfm?App_mode=Display_Statute&URL=0700-0799/0711/0711.html
https://www.davidtobacklaw.com/changes-in-life-that-require-a-change-in-your-estate-plan/