Plan Now if You Have Just Received a Dementia Diagnosis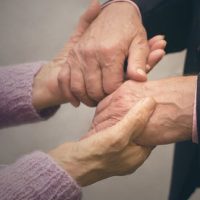 If you have just received a dementia diagnosis, it is important that you ensure your affairs are in order. Too often, we procrastinate going to an attorney to make sure the estate and incapacity plan is in place. However, reaching out to an attorney can help protect assets, benefit eligibility, avoid probate, and much more. If you are facing the diagnosis of dementia for yourself or your loved one, consider looking at the following:
Review Durable Power of Attorney – Make sure your attorney in fact will protect your assets if you need Medicaid and be sure they will help you if you become incapacitated.
Review Your Health Care Surrogate – Besides ensuring that your surrogate is the best person to assist you, make sure that you have a back up plan in case the listed person is not able to serve as your health care surrogate.
Review Your Living Will – Not all living wills are the same, so make sure that yours is specific and makes your final wishes well known and clear.
Review Your Living Trust and Last Will and Testament – Make sure that old trusts are updated and that you have the correct beneficiaries listed so your assets go to the right people.
Locate Your Original Estate Planning Documents – Although all of your documents are up to date, you need to ensure that you and your loved one knows where the original documents are being kept.
Add a Living Trust Co-Trustee – If you have a living trust, you will likely want a co-trustee added to it. This is to ensure that they have access to your financial accounts and banking without having to have you removed as the sole trustee with a rigorous court process. This is not always an easy process, so do not wait until it's too late to start this process.
Review How Your Assets Are Titled – Many people make the mistake of not funding their estate plan. This typically includes things like confirming account co-owners, correcting beneficiaries, and retitling assets.
Prepare Now for Long Term Care – While this isn't for everyone, there are ways to protect your assets in the event you are required to use long-term care. Your attorney can help you determine what options might be best for you.
Gather VA Paperwork – If you are the surviving spouse of a veteran, or a veteran, your VA benefits may be helpful. Look for your discharge paperwork and information on your marriage.
Get a Florida ID Card – A Florida ID card won't expire. This can be very valuable if you are ever forced to prove your identity.
Contact an Estate Planning Attorney Today 
The key to planning after receiving a diagnosis of dementia is to sit down with your elder law attorney and ensure that all of your affairs are in order to handle such a diagnosis. Tampa estate planning attorney David Toback has years of experience helping clients ensure their final wishes are known. Contact our office today to schedule a consultation.
Resource:
flhsmv.gov/driver-licenses-id-cards/newdl/
https://www.davidtobacklaw.com/protecting-your-digital-assets-when-planning-your-estate/