Reaping the Full Benefits of Your Revocable Living Trust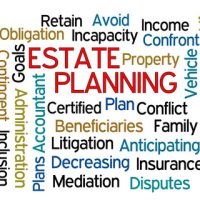 When people opt to create an estate plan, it's usually because they want their families to avoid the hassle of probate when they die. However, most people don't completely understand how to reap the full benefits of their revocable living trust. Simply having a living trust won't offer you the full benefits of having one if you don't use it correctly. An experienced estate planning attorney will be able to advise you how to properly use your trust, so you get the maximum benefits and protection from it. Below are five things to discuss with your estate planning attorney to reap the full benefits of your estate plan.
You need to understand that your revocable living trust acts as a contract between the person setting up the trust and the beneficiary. The person setting up the trust is most often the beneficiary during their lifetime, and upon their death, the beneficiaries are those who are appointed in the trust. The person setting up the trust also appoints a manager, or trustee, to make sure their wishes are carried out the way that they intended. Another thing to consider is the assets of your trust. Funding your trust ensures that all of your assets are titled in the name of the trust, so the trust can control your assets when you are no longer able to. Any real property, as well as financial accounts should be placed into the trust.
A revocable living trust has the ability to offer asset protection for the beneficiaries. If you wish to protect the inheritance of your children, a revocable living trust is an option. It can protect your assets from lawsuits, creditors, nursing homes, ex-spouses, and more.
A revocable living trust, if it has an added supplemental needs trust, will allow any disabled beneficiaries to continue receiving their public benefits. If you know you have disabled beneficiaries or have a family member who may become disabled in the future, estate planning is a way to ensure their inheritance as well as their public benefits. This benefit is often missed when preparing estate plans.
A revocable living trust is able to protect your estate if you are in your second marriage and have children from previous marriages. It is very common to plan for both children from previous marriages as well as a current spouse. A properly executed estate plan will prevent a surviving spouse from changing the trust and disinheriting children from the first marriage.
A Florida revocable living trust may be able to provide an IRA "stretchout" to your grandchildren and children if you choose. Essentially, it will allow you to provide your grandchildren and children a private pension when you die. This can be very complicated and is best discussed with your estate planning attorney. To guarantee the stretchout treatment, it may be best to create separate trusts just for your IRA or 401(k) moneys.
It's easy to see how many benefits there are to having a Florida revocable living trust if it is properly executed. It is also a good idea to review your revocable living trust every five years to ensure that your trust is being properly funded, your assets have been retitled correctly, and your trust is up to date with your current situation.
Let an Attorney Help You Today
Attorney David Toback has decades of experience helping his clients create estate plans and revocable living trusts. He can review and help you update your current living trust or create a new one to ensure that your future plans are carried out the way you intended. Contact him in Tampa today to schedule a consultation.
Resource:
leg.state.fl.us/Statutes/index.cfm?App_mode=Display_Statute&URL=0700-0799/0736/0736ContentsIndex.html&StatuteYear=2010&Title=-%3E2010-%3EChapter%20736