Recent Case Strengthens Right to Marry for Incapacitated People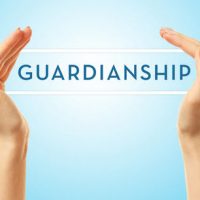 Guardianship laws have come under some criticism lately for bringing out greed and corruption. The system appoints a guardian to care for another person's (called a "ward") affairs when the ward cannot do so for himself, for example, when the ward is physically or mentally incapacitated.
A recent case brings up yet another potential issue in guardianship matters as relates to the right of the ward to marry.
Rights of a Ward
Some rights can be removed from a ward, and given specifically to the guardian. For example, a court can order that a guardian manages a ward's finances. But other rights can be removed from the ward, but not given to a guardian. One example is a right to marry. A court can order that a ward cannot legally marry, but obviously, can't give a guardian the right to make a ward marry someone, provide permission for the ward to marry someone, or make other decisions about a ward's marital affairs.
In those cases, if the ward is prohibited from marrying, he must ask a court for permission to do so. In fact, even if a court doesn't specifically address marriage, court permission must still be obtained in order for the ward to marry.
Incapacitated Man Marries Without Approval
The case involved a man deemed incapacitated after injuries sustained in an accident. A guardian was appointed, but the right to marry was not specifically barred. Rather, court approval to marry had to be obtained.
The ward met his fiancée before he became incapacitated, and had even named her on numerous surrogacy and estate documents.
After being deemed incapacitated, the ward married his fiancée. Even though he had instructed his guardian to seek court approval, the guardian did not do so.
A court appointed attorney challenged the marriage in court, saying it was void as being in violation of the guardianship order. The issue became whether a court could ratify a marriage that had taken place without court approval; in other words, whether a marriage that was entered into by a ward without court approval was completely void from inception, or whether it could be made valid by seeking court approval after the fact.
Supreme Court Upholds Right to Seek Approval
The marriage was deemed void, and invalidated. The case went to the Florida Supreme Court to decide. The Court looked at the language of the statute, noting that it did not specifically say that marriages entered into against court order were void or even prohibited, language often used in other statutes.
The Court noted that the law said that the right to marry was "subject" to court approval, but that word did not mean that approval had to come before the marriage. In fact, other areas of guardianship law did specifically say court approval was needed before an action was taken, whereas the section on approval for marriages did not.
Thus the Court held that while an unapproved marriage by a ward was invalid, it could be made valid if later approval by a court was sought and obtained.
Probate and guardianship matters go hand in hand with estate planning. Make sure all your affairs are taken care of in advance. Contact Tampa estate planning and wills attorney David Toback to discuss a comprehensive estate plan for your loved ones.
Resources:
almcms.com/contrib/content/uploads/sites/292/2017/08/sc16-1312-1-1.pdf
dailybusinessreview.com/id=1202797136374/Divided-Supreme-Court-Rules-on-Wards-Right-to-Marry?mcode=1202617073880&curindex=1&slreturn=20170804114948