Supreme Court Makes Unanimous Decision Regarding Copyrights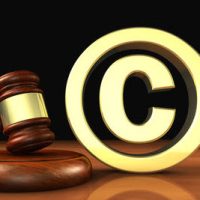 It only takes a few simple steps to apply for a copyright. To register the creative works of your business, you must submit an application form that has been completed and a copy of your work that you wish to register, along with the appropriate fees. This application can even be submitted online. But why, exactly, does a person need a copyright?
A copyright is a type of protection that is granted by law to authors for their original works of expression. This protection can apply to both unpublished and published works. The works may include literary, musical, dramatic, and artistic works including novels, poetry, songs, movies, architecture, and computer software. It will not protect ideas, facts, methods of operation, or systems.
In ways, a patent, trademark, and copyright are similar, but a copyright protects original works of authorship and a patent protects discoveries and inventions. These discoveries and inventions are not protected under copyright laws, although the way they are expressed could be. A trademark offers protection for phrases, words, designs, and symbols that identify the source of services or goods of one party from others. 
U.S. Copyright Laws 
Copyright laws in the United States protect authors of creative works from unwanted distribution, copying, or other types of infringement. While you are not required to have a registration to have these rights, traditionally, federal courts have been divided when it comes to whether a registration is required to file a lawsuit for infringement. However, this may have changed recently when the Supreme Court ruled that the Copyright Act requires owners of a copyright to obtain a registration from the United States Copyright Office before they can file a copyright lawsuit.
The decision was unanimously made in the case of Fourth Estate Pub. Benefit Corp. vs. Wall-Street.com, LLC. Justice Ginsburg's opinion seems to have resolved the long-standing split decision between the Ninth Circuit Court of Appeals and the Eleventh Circuit Court of Appeals. Ginsburg stated that the plain language found in the Copyright Act clearly makes references to "make registration" and registration…has been made."
Justice Ginsburg is aware that the ruling may have quite an effect on the litigants because this means that owners of copyrights must now go through the registration process that can take months. However, these delays are not an excuse to overlook the clear language of the Act.
This also means that owners of copyrights in all jurisdictions must now be more proactive in filing applications for their work as soon as their creative works are ready to be published. This will prevent delays in enforcement but will also subject those that infringe on the works to enhanced damages and statutory damages that might not have otherwise been available.
Contact an Experienced Business Transactions Attorney Today 
If you have questions about trademarks, copyrights, and other business law matters, Tampa business transactions lawyer David Toback can assist you. Contact our office today to schedule a consultation and ensure that your rights are protected.
Resources:
copyright.gov/help/faq/faq-register.html
copyright.gov/rulings-filings/briefs/fourth-estate-pub-ben-corp-v-wall-street-com-138-s-ct-720-2018.pdf
https://www.davidtobacklaw.com/whats-the-difference-between-an-llc-and-a-pllc/