Yes, Your Parents Can Disinherit You If You Don't Pay Them Back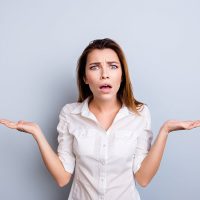 Many probate disputes begin when a family member inherits less, pursuant to a deceased relative's will, than they expected to inherit.  The disinherited relative may allege undue influence, claiming that the main beneficiaries of the will manipulated the decedent into changing their will, either through deception or bullying.  Many undue influence cases are years in the making; elder law attorneys can help you if you have evidence that someone is abusing or manipulating an elderly family member of yours in order to get them to change their will.  Persuading the court that a will that disinherited you or left you with only crumbs of a close family member's estate is a lot more complicated than simply saying, "It's not fair!"  A Tampa probate attorney can help you prove that your allegations of undue influence in a family member's will are not simply a case of sour grapes or sibling rivalry.
Daughter Gets Paltry Inheritance After Failing to Pay Back a Loan From Her Mother
When five siblings inherit a house from their parents, it is a recipe for conflict, especially if not all of the beneficiaries live in the same city.  Therefore, when Arlene wrote her will in 2003, she instructed the probate court to sell her Key West house and divide the proceeds among her five children.  Her sons Charles, Roland, and William and her daughter Portia would each get 24 percent of the value of the house, but her daughter Marvalene would only get four percent.  Arlene also owned a vacant lot, which was to become Portia's property upon Arlene's death.  In her will, she divided the rest of her assets evenly among Charles, Portia, Roland, and William.
When Arlene died in 2017, Marvalene was unpleasantly surprised to receive such a meager inheritance, and she alleged undue influence.  Eventually, the surviving heirs reached an agreement where they stipulated that Portia had the burden of proof to show that no undue influence played a role in her mother's will, and Portia successfully argued this.  Portia testified that she had been her mother's caregiver for many years, and her mother bequeathed the vacant lot to thank her for this.  The reason Marvalene received so little of the estate was that, in the 1990s, Marvalene had asked to borrow money from her mother to open a restaurant in Key West; in order to provide this money, Arlene took out a second mortgage on her house.  After Marvalene's restaurant closed, she moved out of town and never paid her mother back.  Therefore, the court executed the 2003 will, convinced that it was valid.
Contact David Toback About Probate Cases That Involve Alleged Undue Influence
A Central Florida probate lawyer can help you with probate cases where one of the beneficiaries had a closer relationship with the decedent than the other beneficiaries and consequently received a larger share of the inheritance.  Contact David Toback in Tampa, Florida to set up a consultation.
Sources
scholar.google.com/scholar_case?case=3304536433714567396&q=restaurant+probate&hl=en&as_sdt=4,10&as_ylo=2012&as_yhi=2022